Application Submitted for Designation Under the PGA!
In 2018, the Professional Governance Act (PGA) passed into law and in 2021 the Office of the Superintendent of Professional Governance (OSPG) was established; the ACPBC was not included under the 2018 PGA. The OSPG serves as the gatekeeper to admission under the PGA and has created an institutional pathway for the Association of the Chemical Profession of British Columbia (ACPBC) professionals to be designated under the PGA.
The ACPBC's Board of Directors and Professional Affairs Committee have been working with the OSPG to understand the requirements for application, and submitted our Application for Designation under the PGA in October 2023. We understand from the OSPG that their review of the application will not commence until 2024 and that it could take substantial time (an estimate of 2 years has been provided).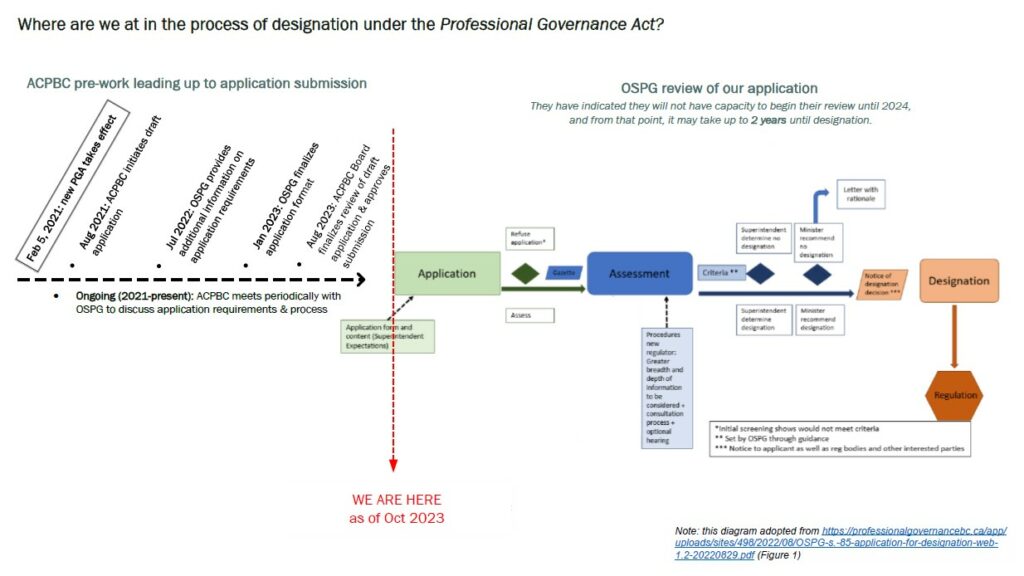 The ACPBC Board of Directors and committees are volunteer run. If you would like to volunteer, please email ACPBC President, Tara Siemens Kennedy at president@pchembc.ca.